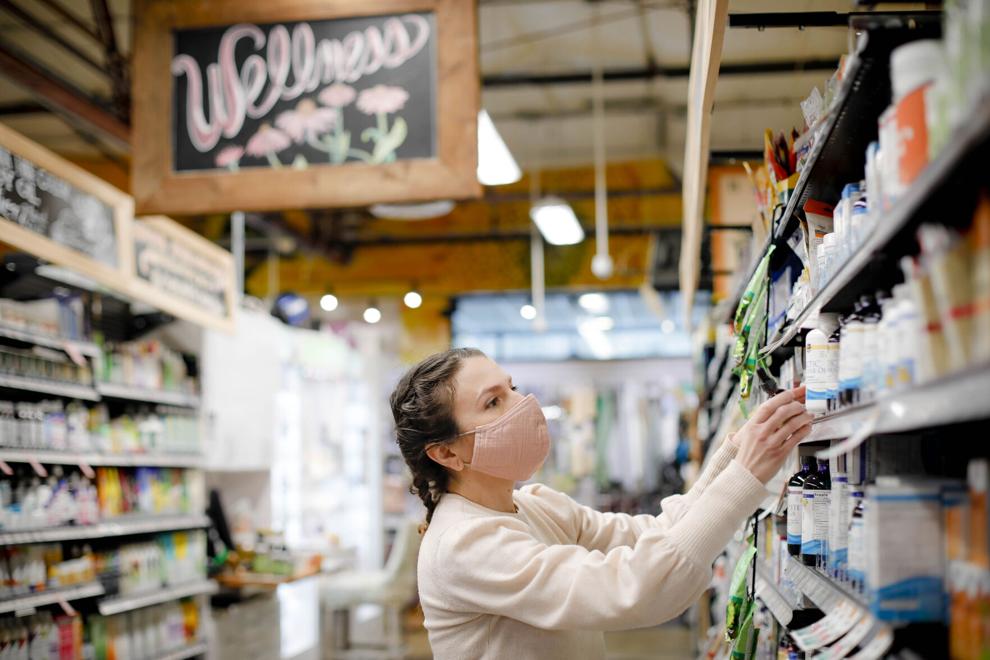 Come for the produce, but stay for the ashwagandha and elderberries.
Guido's Fresh Marketplace, in Great Barrington and on the Pittsfield line, is already well- known countywide when it comes to produce, meat, and other high quality products.
But, did you know that it also has a Wellness Department with staff well-versed in herbs, supplements and other naturopathic remedies?
Bonnie Bell, the wellness coordinator in Great Barrington, and Lisa Zeleny, her counterpart in Pittsfield, don't claim to be doctors, but they do have a combined nearly 40 years of experience with natural remedies, and the pair can offer a wealth of information to shoppers. The veteran Guido's employees recommend talking with your physician before trying any supplements or herbal remedies, as there can be some interactions between natural and pharmaceutical products.
With the coronavirus pandemic about to hit the year mark and as frontline workers at their local grocery chain, Zeleny and Bell have become intimately acquainted with stress and the need to stay healthy. Similarly, lots of customers have been asking them about what's best to boost immune system health and mitigate stress.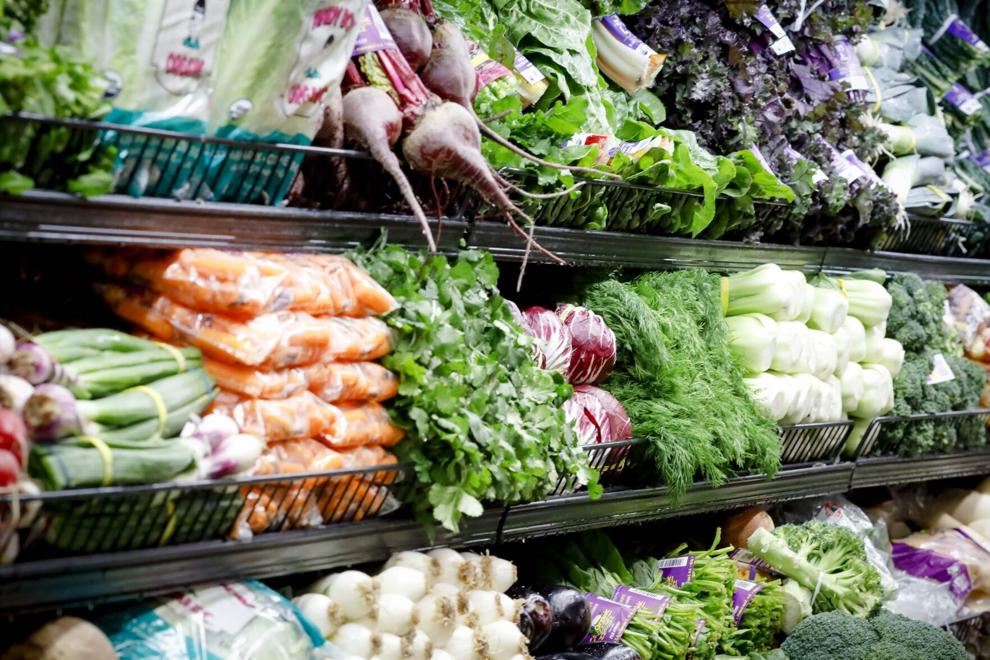 Immunity and stress
"Immunity and stress, they meld together. One affects the other," says Zeleny. Likewise, there are some herbs and supplements that might help with both.
For an immune-system boost, Zeleny says, "black elderberry is pretty amazing. You can use it for a daily upkeep; that's how I like to use it. There's some small studies that show it might shorten the duration of cold by up to four days."
While not a cure, the shrinking of a cold's duration is pretty remarkable, notes Zeleny, who's been studying and using natural remedies for about 12 years.
She says elderberry comes in many forms, from syrup that's "quite tasty" to gummy bears, capsules and tinctures. You can pick elderberries in the wild here in the fall, and have them fresh in an infusion, Zeleny says.
"Whatever suits you, really," she says, noting that the dried berries don't lose potency over time.
Bell, who took her first class in herbs in 1993, recently supplied a recipe for homemade elderberry syrup in Guido's monthly newsletter.
She also recommends a Vitamin C supplement as an immune booster and reducer of colds. And Vitamin D is another helpful supplement, they both say.
"We're finding evidence that it plays a huge role in immune systems and helping the body fight against infectious germs," says Zeleny.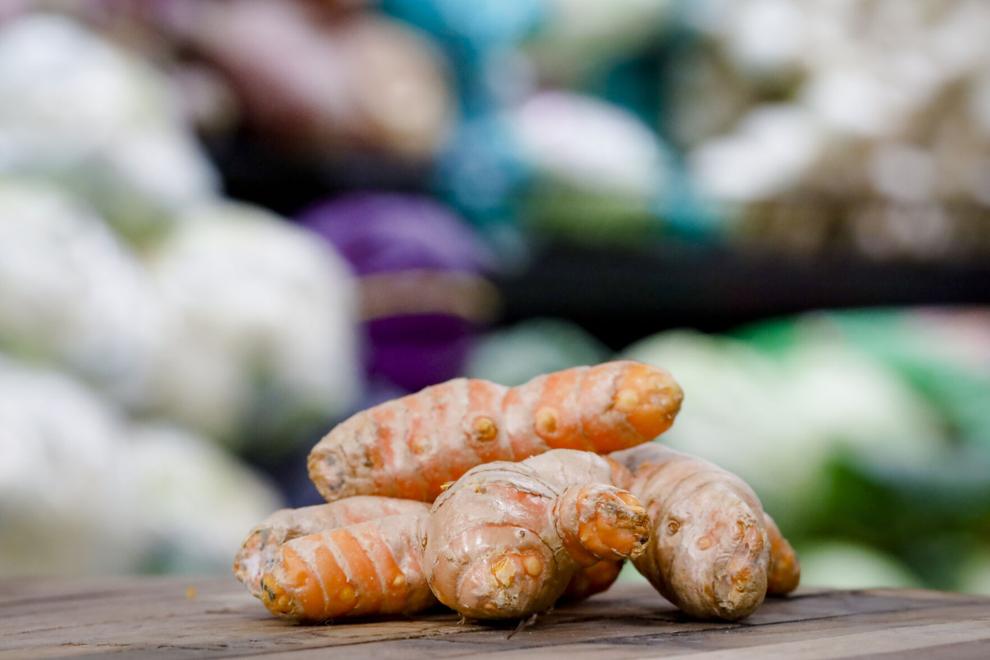 For resilience
Wanting to address her own resilience to stress, Bell has been supplementing her diet with lavender extract, chamomile tea and ashwagandha, an herb used as a daily tonic. It's an adaptogen and can be consumed in tea, tincture, capsules or tablets.
"I've been working on building resiliency, which is extremely important, so when you want to give up, you don't, and you keep moving forward to the best of your ability," says Bell.
She and Zeleny say adaptogenic herbs can help your body adapt to dealing with stress.
"Whether it be good stress, like you're planning a party and you're getting anxious and stressed about it, or whether you're taking care of a loved one, it helps to balance your body and your adrenal glands. Especially this past year, the adrenal glands has been working very hard for people," says Bell.
Zeleny adds that it's helpful to use an adaptogen over a longer period of time.
"In my experience, it doesn't work right away; it's something you want to take for a month or two to really see those destressing qualities come from it," she says.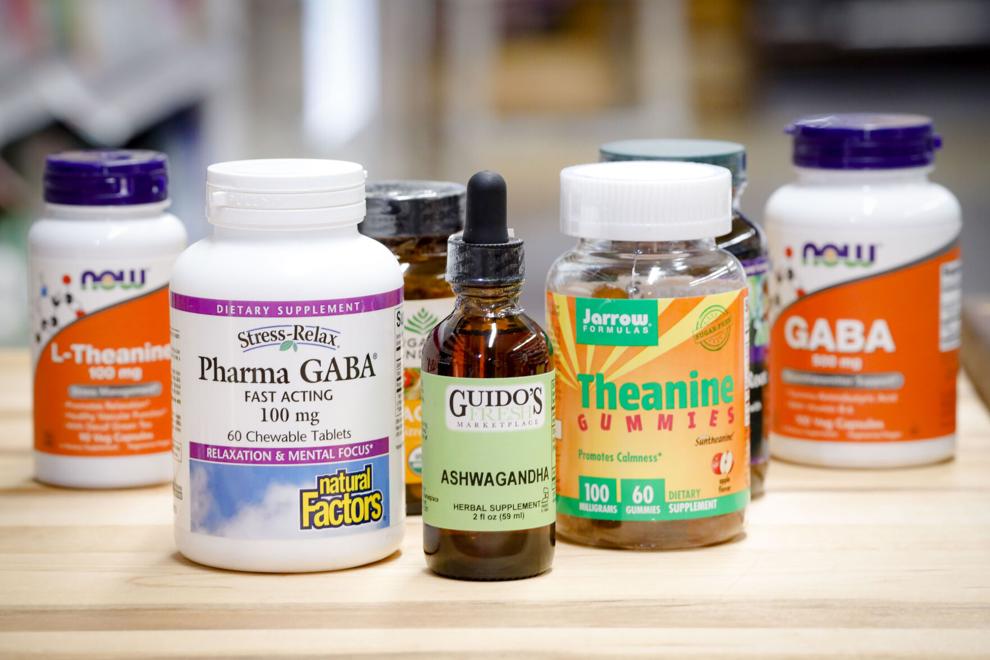 Ashwagandha one of her favorites
Zeleny says ashwagandha is one of her favorites, and like other Guido's newsletter subscribers, she now has "a lovely tea recipe by Bonnie."
Her ashwagandha tea recipe infuses the ashwagandha powder with hot water, rose water, milk of your choosing and a little nutmeg.
"Nutmeg has slight sedative qualities. You don't want to take too much, but it's helpful," says Bell.
Bell says you can get ashwagandha tea bags, or add the powder into smoothies. "It's really quite versatile," she says.
Astragalus is another herb for immunity and is one of Asia's most popular.
"They use it for many different purposes. It can help fight allergies, the common cold or upper respiratory inflammation. It can be taken for up to several months at a time, like wintertime into early spring, and it also fights exhaustion and stress," notes Zeleny.
Echinacea is a more commonly known herbal treatment, less for daily use but more for early onset of a cold, the women note.
Guido's offers some of their herbal remedies and supplements in bulk form, such as the elderberries and astragalus.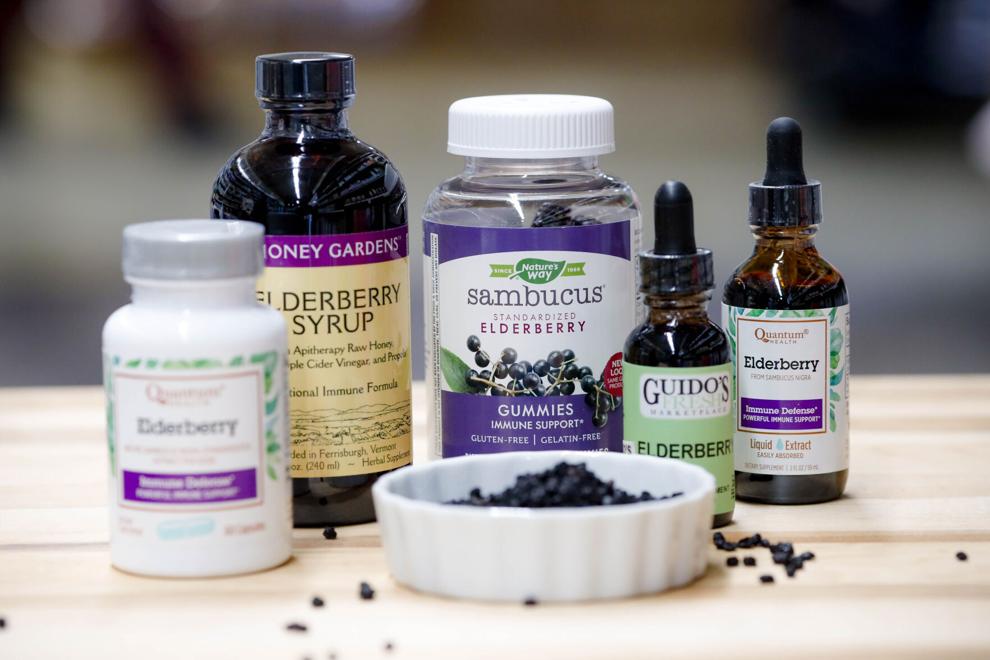 Faster fixes
While adaptogenic herbs take time to ramp up, the Guido's associates have relied on other products for faster fixes.
Zeleny says supplements like L-theanine and GABA come to mind. L-theanine is an amino acid from green tea that helps with relaxation and focus. Another amino acid with a long scientific name, GABA, is found in the brain and released when we're really relaxed, says Zeleny.
Bell says there's been an uptick in Great Barrington shoppers who are seeking out L-theanine, GABA, and ashwagandha.
"They're picking up on it from us in the aisles and newspaper reports or magazine articles," says Bell.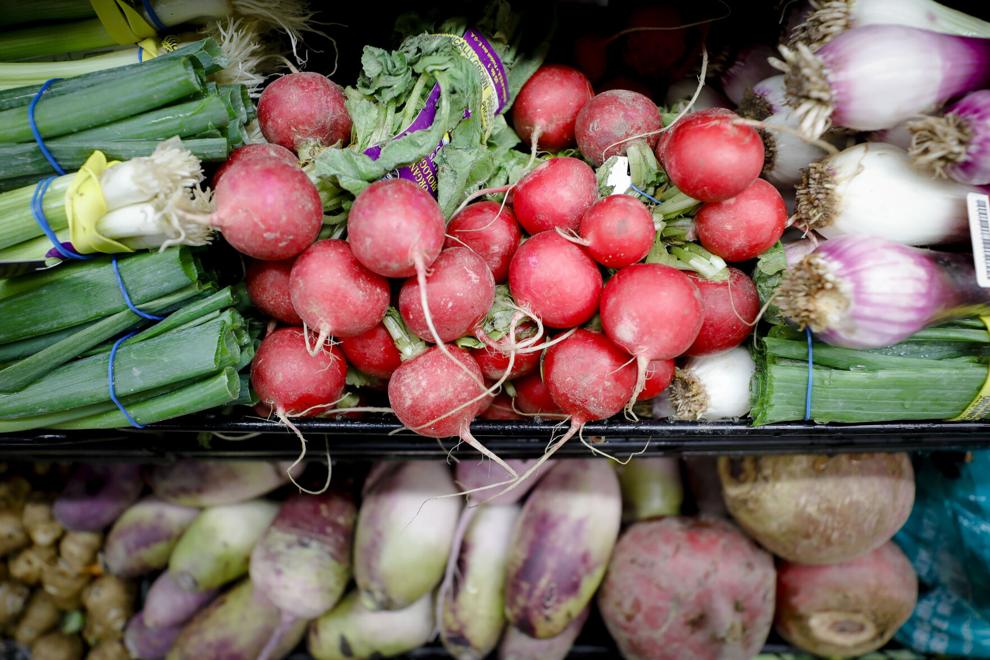 Other recommendations
Zeleny says that regular exercise, plenty of sleep and a healthy diet are critical to the building of the immune system and having the emotional reserves to destress.
"Get back to nature, get outside, even though it's cold, bundle up, find the sun, and do a brisk walk for 15 to 45 minutes. Then you can go in and warm up with a cup of tea with a little squeeze of citrus in there. These things are healing for the body and the soul, which is critical to balancing, destressing and immunity," says Zeleny.
Bell also notes that she often walks customers over to Guido's produce department, as lots of beneficial vitamins and minerals are found in fresh foods.
"I show them turmeric root, which can be put into soups, stews and make a fresh turmeric tea. There's ginger root (digestion and anti-inflammatory), burdock root (a diuretic and a digestive aid). They can use rooted vegetables to feel balanced and rooted in life," Bell says.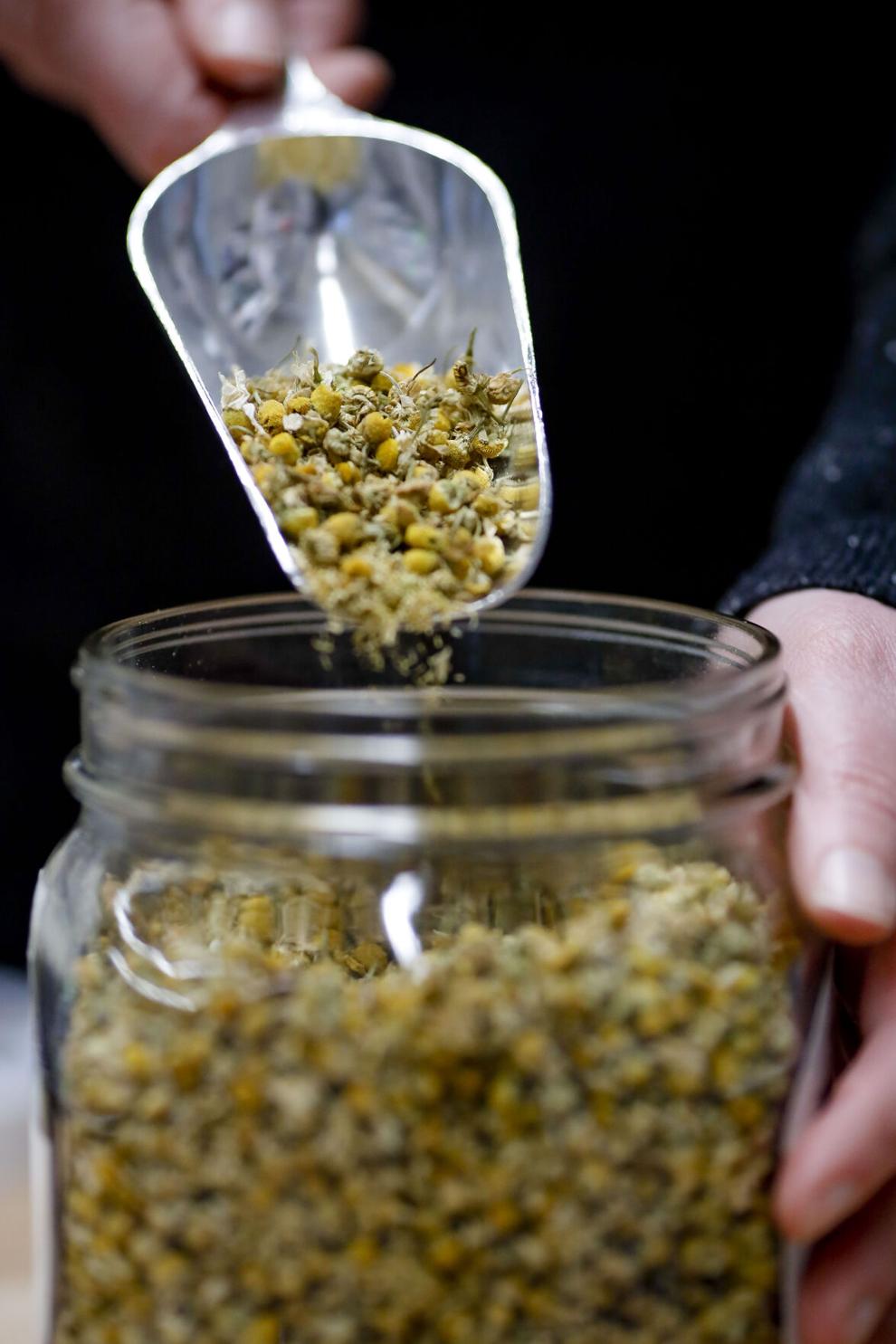 It's about the human resources
Alana Chernila, Guido's marketing and communications director, notes how the Wellness Departments in both stores have lots of items to keep your body healthy inside and out.
"But the real gold of each department is that we have these amazing human beings to help people through their wellness journey and share their knowledge and experience," Chernila says.
Bell says it's all about talking with people and being as helpful as possible.
"It's way more of a conversation than picking up a product off the shelf and handing it to them," Bell says.
Zeleny and Bell say customers can call ahead or stop by to chat about what supplements might be right for them.
Chernila encourages readers to sign up for the company's monthly newsletter, which is loaded with health and wellness tips and recipes for the whole.
Both stores are open from Monday to Saturday, 9 a.m. to 6 p.m., and Sundays from 10 a.m. to 6 p.m. The Pittsfield market is at 1020 South St., and the Great Barrington store is at 760 South Main St. Call Pittsfield at 413-442-9912 and Great Barrington at 413-528-9255. You can email Guido's at [email protected] (Great Barrington) and [email protected] (Pittsfield).