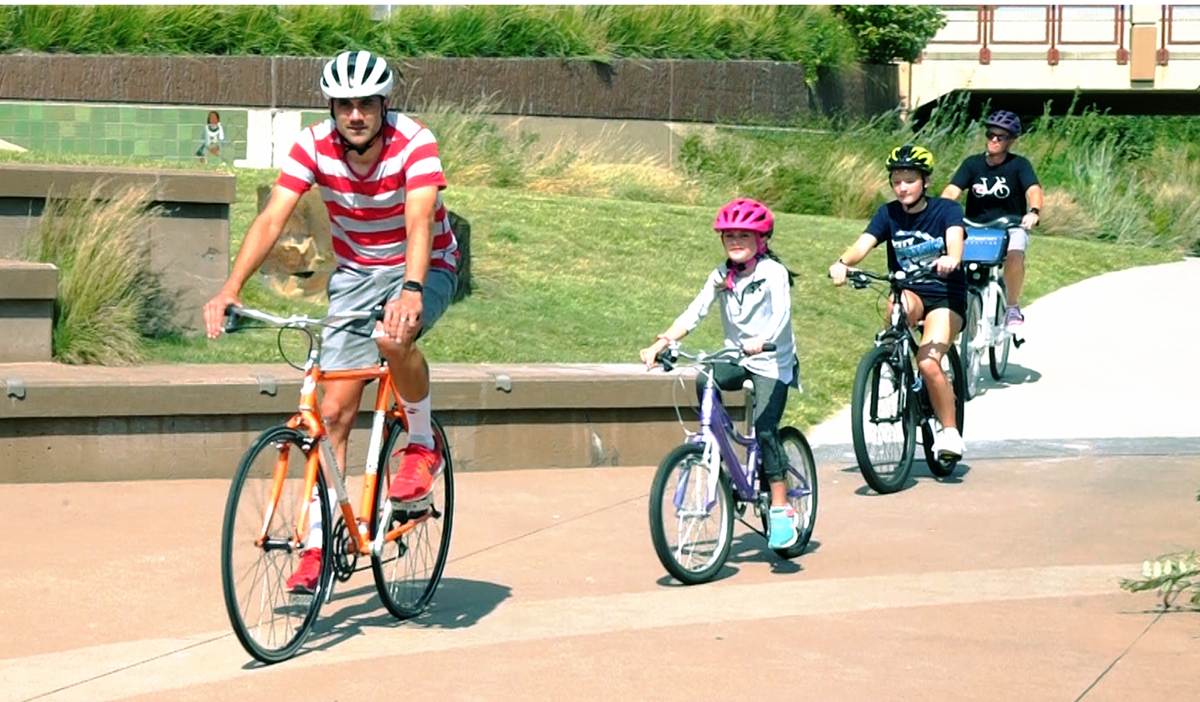 BY JULIE PEARSON ANDERSON AND MELISSA FULLER

During a pandemic that kept people confined with or isolated from loved ones, as well as the lives they knew, biking became a popular respite.
According to People for Bikes, since March 2020, 4% of the U.S. adult population rode a bike for the first time in one or more years, or for the first time ever. In Lincoln, with over 135 miles of recreational and commuter trails to explore, bike and pedestrian traffic increased 20% from April to September 2020.
Reap the benefits. During the pandemic, biking has given people a healthy way to escape the confines of home or a safe way to hang out with friends. But biking has offered more. Regular cycling can help reduce fat, build muscle mass and increase your metabolism. It is also low-impact, so it causes less injury and strain on joints than many forms of exercise. Focusing on the road ahead can steer your mind away from daily concerns, and the endorphins released during exercise can further reduce stress and anxiety.
Try on some different wheels. For those who work, live, go to classes downtown or just visit Lincoln over the weekend, BikeLNK offers options. With 21 bike rental stations throughout downtown Lincoln and on East Campus, BikeLNK gives anyone an easy way to grab a bike for a quick ride or a longer excursion. Trip numbers show the growing popularity. In March 2021, bike share riders took 2,148 rides and traveled 6,637 miles — equal to 114 trips from Lincoln to Omaha. The environment has also benefited from their choice to ride rather than drive, saving 332 gallons of gas and offsetting over 16,000 pounds of carbon, or the equivalent of 91,246 balloons filled with harmful emissions. To find a rental kiosk and learn more, visit www.bikeLNK.com.